There's a new Linux magazine called
"Linux Voice"
which is a little different to most magazines: they aim to contribute 50% of their profits back to FOSS projects, and they intend to release
all
their content under an open license (currently CC-BY-SA) within 9 months. Oh, they've also got a comic strip
"Elvie"
is created using open source software: MyPaint, The GIMP and Inkscape running on Linux Mint. I won't post a lot about it on this site, as Inkscape is used mainly for the final layout, speech bubbles and text. Like our Greys comic, we intend to make the source files available for download. The first issue of the magazine has arrived with subscribers now, and will be in shops in the UK at the end of this week, and in various other countries soon afterwards.
Here's Elvie in my subscriber copy: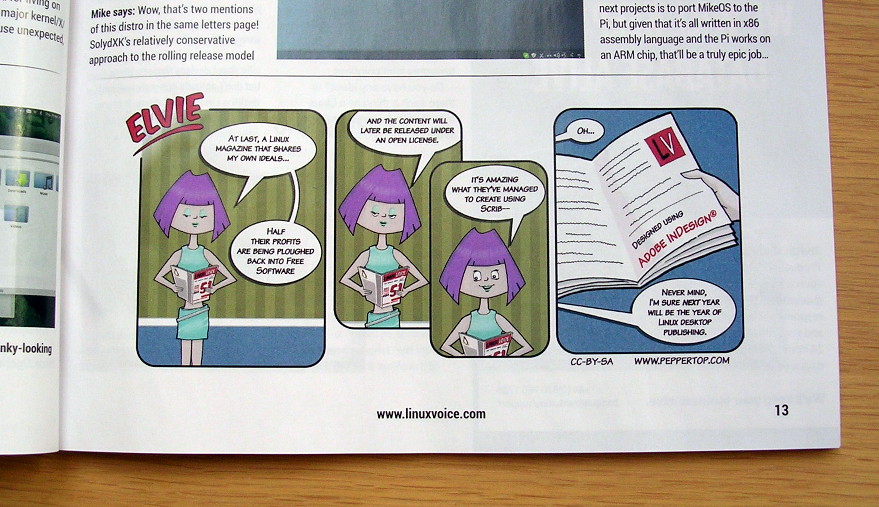 We would also love to have Elvie translated into other languages - we hope the open license and availability of the source files will help with this, as it did with The Greys. If anyone's interested in helping with this, we're mainly seeking people to commit to translating the first two strips at the moment, just to start things off and hopefully encourage more translators to come forward. If you're interested, please email "mark AT peppertop.com", reply here, or send me a private message.