Previous strip, "emit fo worra":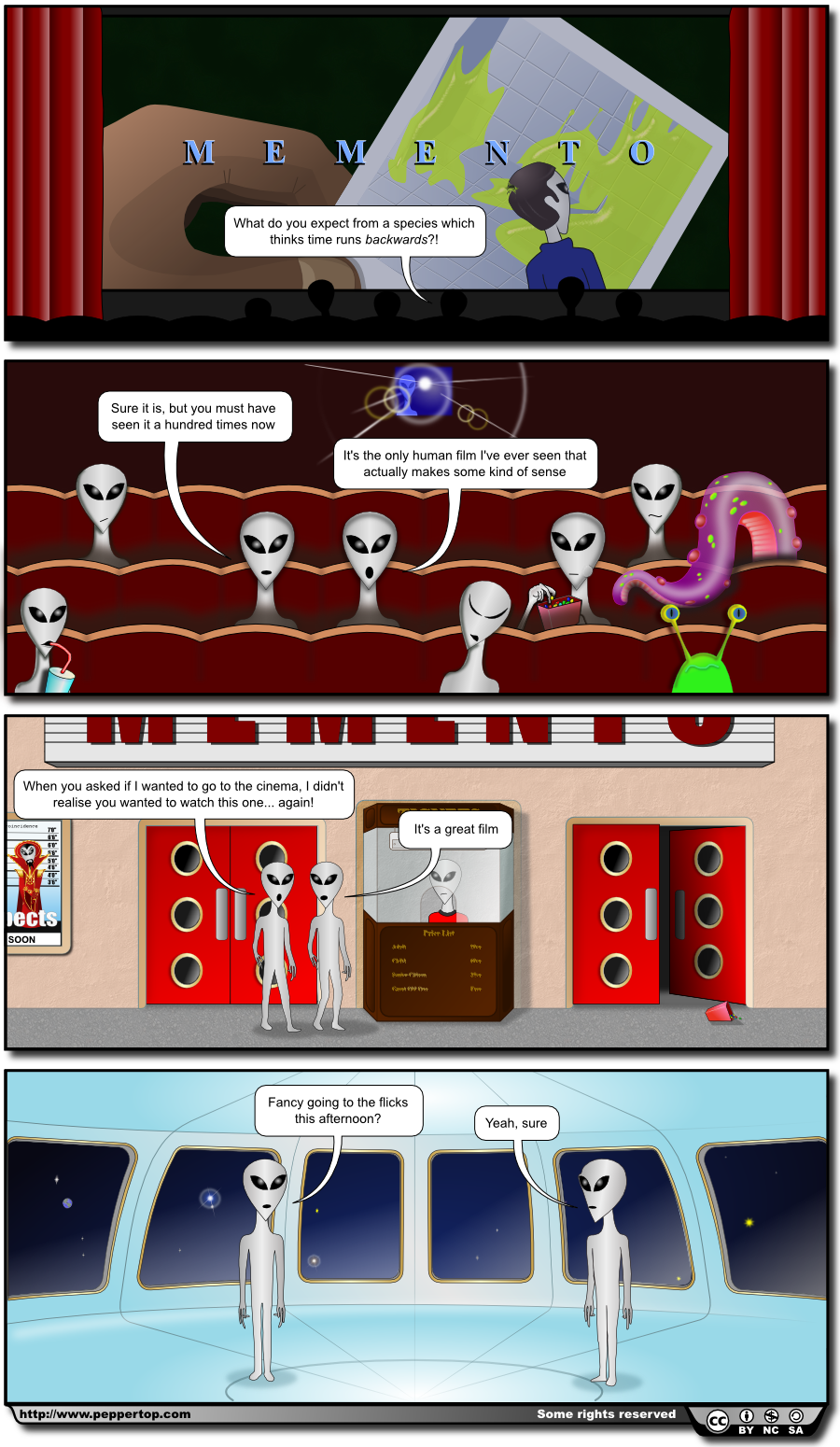 Latest strip:
Thursday 24th April 2014, "False Economies"
Tomorrow is Free Comic Book Day, and once again I will be in Aylesbury's Friars Square Shopping Centre supporting our local comic book shop. We're giving away signed '
Elvie
' prints to anyone who arrives with a copy of Linux Voice, and we'll also have our '
Monsters, Inked
' compilation available to buy - as well as
Greys
merchandise and other promotions. So if there are any other forumites from the Aylesbury area, do drop by and say hello.