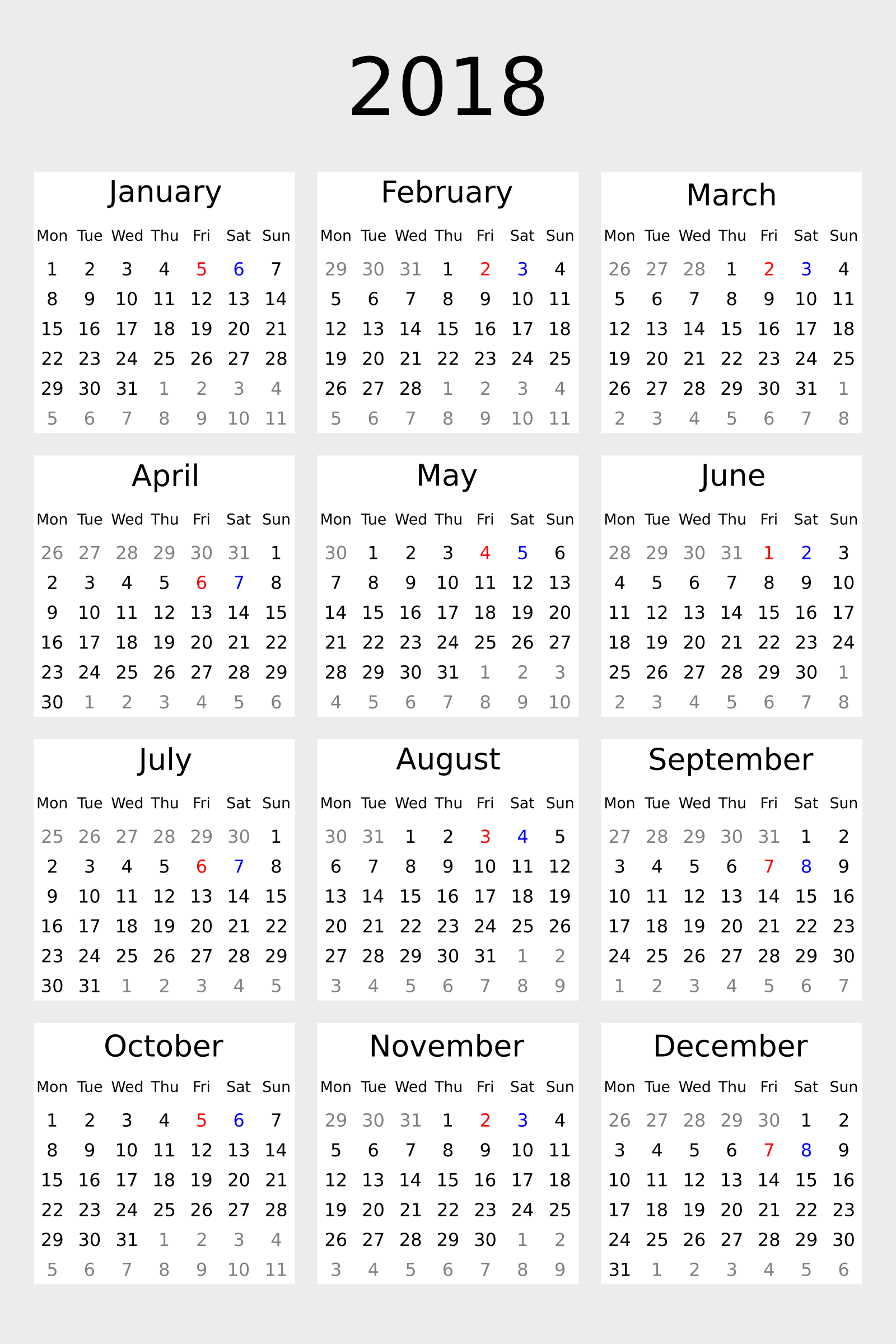 A calendar of the year 2018.
Inkscape board meetings are marked red, inkscape vector teem meetings are marked with blue.
Board meetings are held via irc #inkscape-devel @freenode.
Vector meetings were held at mattermost & jitsi so far.
Haven't marked gsoc or hackfest, still it's a good base for keeping shedules.